Module 13: How To Undo Damage From Constant Sitting
I've been working a ton lately. And since I work in an office, that means I've been sitting way too much. I've been sitting at my desk for 12 hours a day. Then driving home. Hanging out with the family for a while, getting the kids to bed and then firing up the laptop AGAIN to do another 2 hours of work before bed.
And also not very good for me (or anyone.) The constant sitting causes shoulder issues, tighter hips, and a host of other problems. Thankfully, I'm almost done with this massive project for work so hopefully I can get back to a more normal life soon.
But in the meantime, here's a few of the mobility hacks I've been using to stave off the effects of constant sitting. If you have a desk job, or if you just spend too much time sitting (hint: we all do) then implement these 3 tips and I think you'll be amazed at how much better you feel.
Best part: This takes just 2 minutes per day.
Daily Fix #1: Squat Down Into A Full Squat And Hold The Bottom Position For 30 Seconds.
Knees and hips can get tight when you're sitting too much. This will help. Once per day just squat down into a full squat (or as low as you can go) and "hang out" in the bottom position for 30 seconds.
Should look something like this.
Daily Fix #2: 100 Band Should Pull Aparts.
When you sit your shoulders tend to slump forward. Band pull aparts can help. Shoot for 100 a day. Break them up throughout the day or just do 100 in a row. Whatever you want. Demo here.
Daily Fix #3: Couch Stretch for 30 seconds (each side.)
This stretch is awesome. It's actually the only stretch that I keep coming back to again and again and again.
Just do 30 seconds per side 1 time per day (at night probably since you need a couch to do it) and it will make all the difference in the world.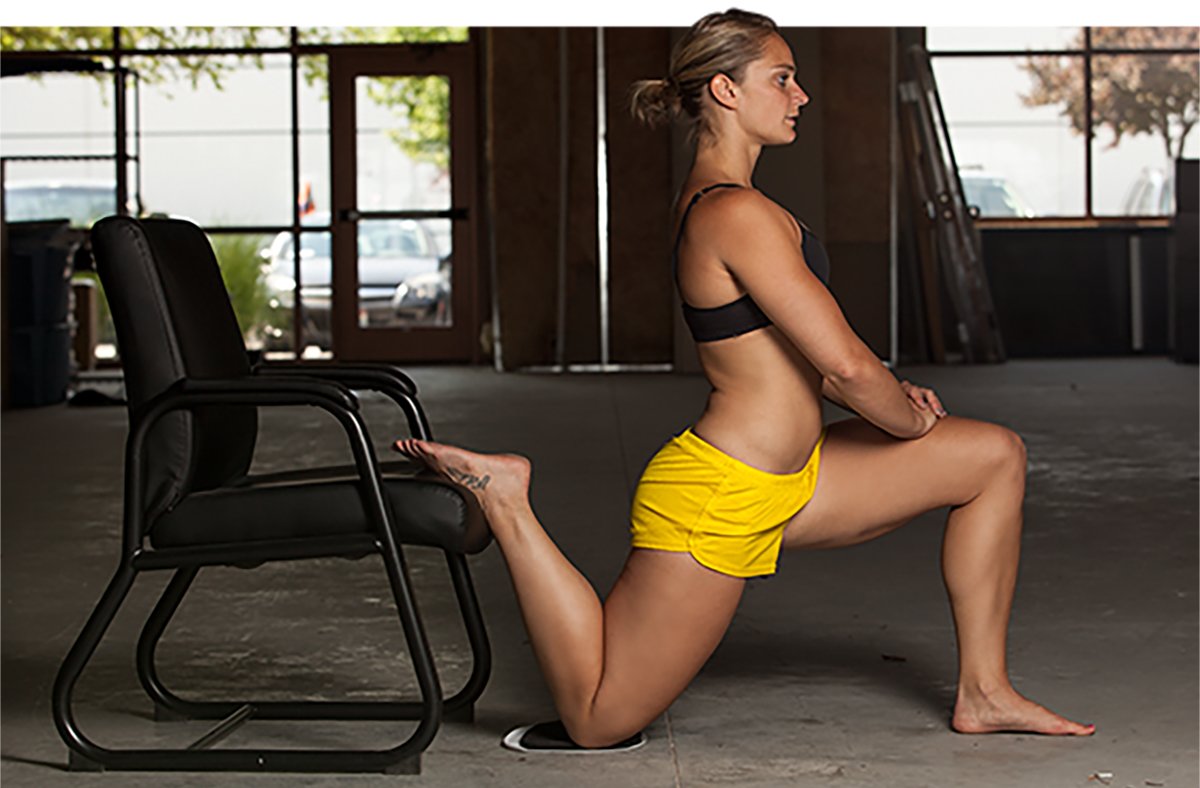 There you have it: Do those 3 things every day and it will go a long way towards "undoing" all the time spent sitting.
Thanks for being an Insider Club member.
Remember, as an Insider Club member you top priority attention from me. So if you ever have a question on anything, just send an email to mattxxx@fitnessunderoath.com (remove the x's).
Please put "Insider Club Member" in the subject line of your email. Thanks.
The Next Fitness Under Oath Insider Club Module Will Be Released In 1 Week. Don't Want To Wait? Click Below...
Only $99.95 (One Time Price)
---
Remember: The Fitness Under Oath Insider Club is a private advisory. Do NOT share anything from these modules. Do not forward. Do not print, except for your own personal usage. Anyone found violating these rules will be expelled from the advisory.
Disclaimer: This website and blog are intended as an information source only, not to be construed as medical advice. The information given here is for entertainment only and it not intended as a substitute for any treatment that may have been prescribed by your doctor. If you suspect that you have a medical problem, you are urged to seek competent medical help.